Wanda A. Hendricks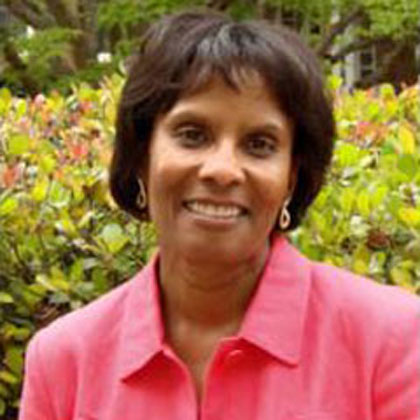 Wanda A. Hendricks teaches undergraduate and graduate courses on African Americans, African American women and the United States from 1865 to the present. Her primary focus is on the social and political experiences of African Americans during the late 19th and early 20th centuries. Her most recent publication is Fannie Barrier Williams: Crossing The Borders of Region and Race (University of Illinois Press, 2014) which was awarded the Letitia Woods Brown prize by the Association of Black Women Historians for the best book by a senior scholar in African American Women's History. It is the first full length examination of Barrier Williams's life and the ways in which geographical location shaped the social, political and economic space of reform minded black women. A contemporary of Booker T. Washington and W. E. B. DuBois she was known nationally for her intellectual insight concerning black life in the late 19th and early 20th centuries. Born in Brockport, New York Barrier Williams became the first African American to graduate from Brockport Normal School (now the College at Brockport, State University of New York) in 1870. The College is recognizing her significance as a prominent citizen of the village, as an important part of the history of the college and as a national American figure. There is a biennial Fannie Barrier Williams: Women of Courage Awards Ceremony; a Fannie Barrier Williams inscribed brick marker on the Allen Patio on campus; a Fannie Barrier Williams plaque, located on Hartwell Hall, was unveiled on Monday, April 25th, 2016; and the college is currently in the process of soliciting funds for a permanent endowment for the Fannie Barrier Williams Award.
Publications
Hendricks is the author of Gender, Race, and Politics: Black Club Women In Illinois (Indiana University Press, 1998) and a senior editor of the three volume Black Women In America: Second Edition (Oxford University Press, 2005). Her essay "On the Margins: Creating a Space and Place in the Academy" was published in Spring 2008 in Telling Histories: Black Women Historians in the Ivory Tower (University of North Carolina Press).
Activities
Hendricks' new book project will explore the international activism and transnational transformation of Madie Hall Xuma, an American born South African activist.
She received the Associate Professor Professional Development Award in the College of Arts and Sciences at USC in spring 2012. In 2007 she was awarded the Outstanding Achievement in Historic Preservation Award from The Lucy Craft Laney Museum in Augusta, Georgia for her work on African American History.
From 2006 to 2008 she initiated the creation of and raised the endowment funds for the Darlene Clark Hine Award in African American Women's & Gender History for the Organization of American Historians (OAH). The annual award recognizes the best book on black women and gender history. The first prize was awarded in 2010. Information about the award and the list of past winners can be found HERE.